TRIGON'S STORY
Trigon, Inc. is a General Agency and Broker located in Birmingham, Alabama specializing in writing Agents and Brokers E&O and Personal Lines coverage's throughout the Southeast. We are family owned and have been successfully operating here in Alabama and across the Southeast since 1987.
YEARS OF SUCCESS UNDER TERRY DUNNE
Trigon's longevity and successes are a tribute to the leadership, loyalty and dedication of our Founder, Terry Dunne. Terry's storied career began in 1962 as a claims adjuster with American Liberty Insurance Company. Over the next 21 years, Terry worked his way into becoming the President and CEO of several companies and managing general agencies. Capitalizing on his knowledge and successes, Terry and his wife Julia would open their first of 3 managing general agencies in 1984.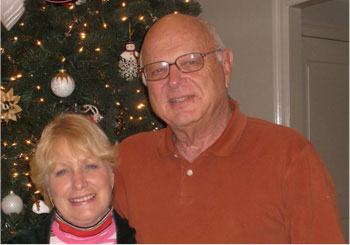 The success of the initial MGA, Dunrite was rapid and quickly noticed. A short two years after opening its doors, Dunrite was sold allowing Terry and Julia to give some serious consideration to retiring. Not ones to sit still or ready to smell the roses, Terry and Julia opened Trigon, Inc. in November of 1987.
TRIGON PARTNERS WITH SAFEWAY
Shortly after opening our doors, Trigon contracted with Safeway Insurance Group to manage its Alabama Private Passenger Non-Standard automobile product. Our 25 year relationship with Safeway has seen Safeway become one of the leading writers of Non-Standard Auto business in the State of Alabama. Along the way we entered the Agents and Brokers E&O arena when we began helping our Alabama retail partners find affordable E&O coverage. Having exclusively assisted our Alabama retail agency partners for several years we saw a greater need and an opportunity; so in 2008 we committed in full to writing Professional Liability Products.
TRIGON UNDER THE DIRECTION OF DENNIS DUNNE AND SCOTT BROOKS
In 2003, after 41 years of industry successes, Terry and Julia sold majority ownership of Trigon to their son Dennis Dunne and son-in-law Scott Brooks. Trigon is very proud to say as a national broker, we have access to and can offer an array of Professional Liability products from some of the industry's leading admitted and non-admitted writers to help you manage your organization's professional exposures. Having just celebrated twenty five years, Trigon is still going strong and looking forward to a bright and prosperous future. We are anxious to work with you, giving us an opportunity to develop a relationship with you and your organization by providing you with the timely, effective and superior service you expect and deserve.